Dubai's real estate sector continues to attract investors and residents from all over the world. With its' luxurious lifestyle, top-notch infrastructure, and strategic location, Dubai is one of the most sought-after destinations for real estate investments. The year 2022 has seen the launch of several high-end residential projects, each offering its unique set of features and amenities. In this article, we will explore the most popular residential launches of 2022 in Dubai and what makes them stand out from the rest.
Bvlgari Lighthouse
Bulgari Lighthouse is a luxurious 28-storey residential tower located on Jumeirah Bay Island. Designed by renowned architect Antonio Cetterio in collaboration with luxury brand Bvlgari, the tower offers ultra-luxurious 4 and 5-bedroom penthouses ranging from 6,439 to 11,656 sq. ft. Residents can enjoy unique amenities such as an infinity pool, sea-facing deck beach-edge horizon pool, and more, all managed and serviced by Bvlgari Resort. From the attentive concierge service to the Mediterranean gardens and exclusive access to the Sunset Lawn, every detail of Bulgari Lighthouse exudes the brand's values of unrivalled craftsmanship, thoughtful precision, and timeless elegance.
Price: Ask for Price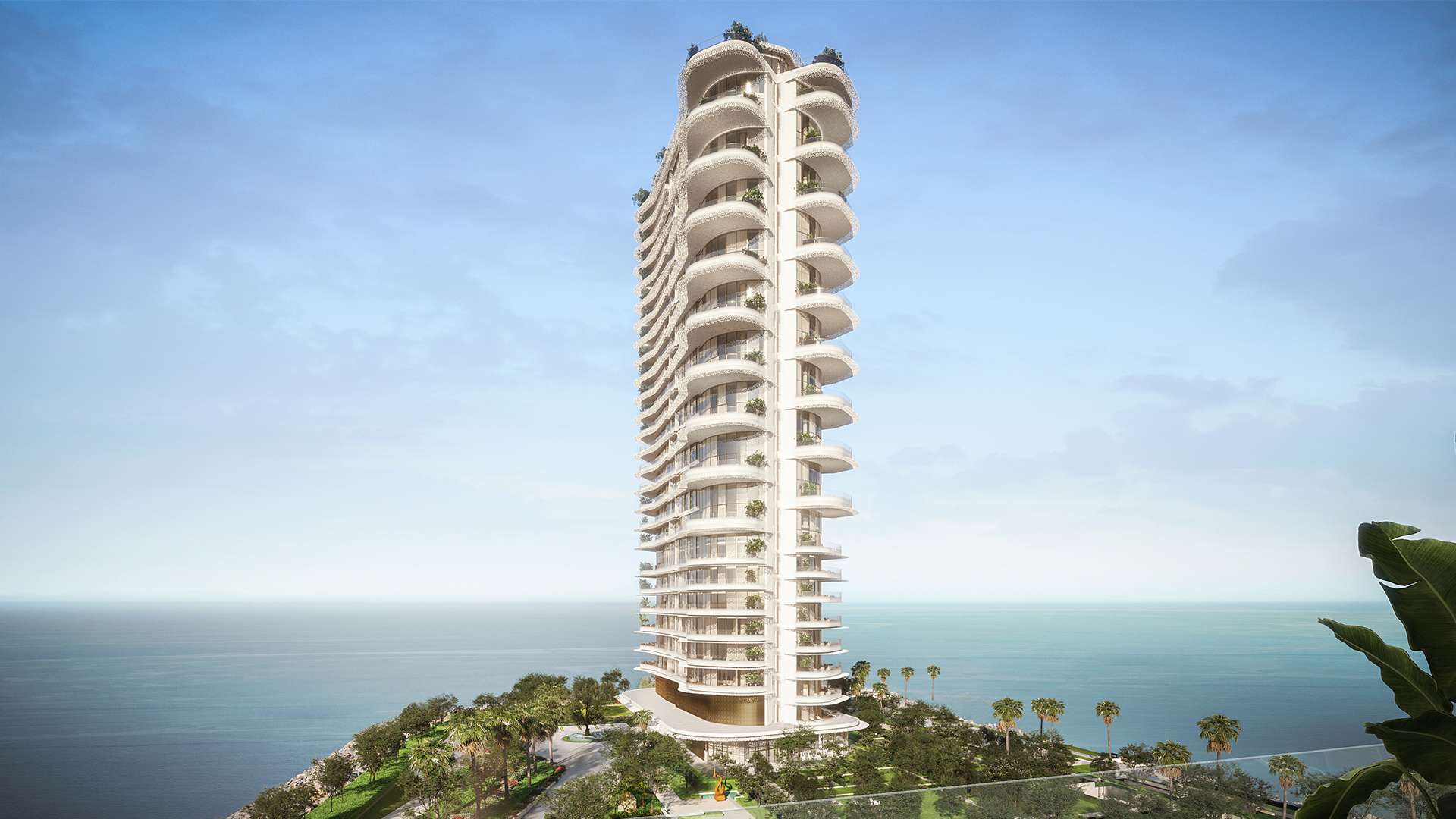 The Residence by Emaar
The Residence – Burj Khalifa by Emaar is a luxurious development situated in the heart of Downtown Dubai, offering direct access to the renowned Fashion Avenue and Dubai Mall. This exquisite development features 3, 4, 5 & 7-bedroom apartments ranging from 5,735 to 15,908 sq. ft., designed with sleek and contemporary interiors for a refined and sophisticated lifestyle. The Residence boasts a range of world-class amenities, including a rooftop infinity pool, poolside cabana, gym, and 24-hour concierge service. With secured underground parking, card access system to residential lobby, and closed-circuit television, residents can enjoy the ultimate level of comfort, convenient and security.
Price: AED 15 Million Onwards
Alaya Gardens
Alaya Gardens by Majid Al Futtaim is a new luxurious development located in Tilal Al Ghaf, Dubai. These standalone villas offer 4 & 6 bedrooms and are designed to create a life of perfect balance, surrounded by lush green parks, open spaces, and a stunning crystal lagoon with sandy beaches just a short two-minute walk away. Alaya Gardens features elegant interiors and world-class amenities, including a swimming pool, paddle tennis court, cycling and jogging tracks, and wellness and fitness spaces. The community is also located next to Victory Heights and Jumeirah Golf Estates, and also features the renowned Royal Grammar School. Residents can enjoy a perfect blend of luxury and tranquillity at Alaya Gardens.
Price: AED 8 Million Onwards
Marbella at DAMAC Lagoons
Marbella at DAMAC Lagoons is a development inspired by iconic Mediterranean destinations, offering the most elevated lifestyle in 4 & 5-bedroom townhouses and villas ranging from 2,273 to 3,377 sq. ft. The smooth white exteriors, large windows, earthy wooden patterns, and subtle Mediterranean motifs embody the essence of a luxurious resort town. Inside, the Andalucian flair continues with white interiors and wood finishes that create a serene and calming atmosphere. Live Flamenco performances, olive tree gardens, and fascinating pop-up malls offer enchanting experiences within the community. With world-class amenities like a rooftop infinity pool, poolside cabana gym, and 24-hour concierge service, Marbella offers the ultimate level of comfort and security.
Price: AED 1.9 Million AED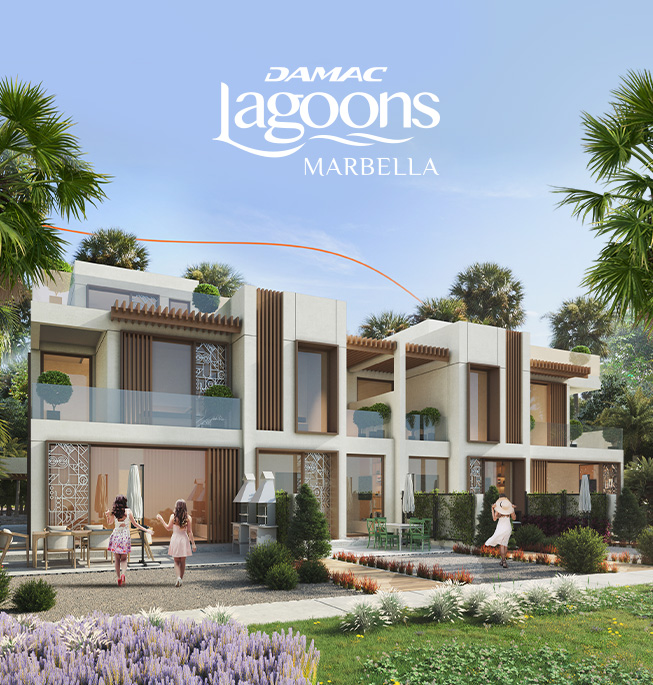 Petalz by Danube
Petalz by Danube is a magnificent yet affordable gated community which offers its inhabitants a serene living experience amidst the urban bustle. This exclusive residential project boasts verdant greenery and open spaces along with world-class amenities and top-notch infrastructure. The development comprises of Studios, 1 & 2-bedroom apartments, ranging from 401 to 1,101 sq. ft. Nestled in Warsan First, Petalz is conveniently accessible from Mohammed Bin Zayed Raod and provides a range of premium services, shops, cafes, and health facilities to cater to the needs of its thriving community.
Price: AED 450K Onwards
Palm Beach Towers
Every single home at Palm Beach Towers, be it one, two, three, four-bedroom or penthouse, offers sunlit spaces, exception kitchens, and stunning furniture and fixings by world-renowned designers B&B Italia. The Palm Beach Towers is located at the entrance of Palm Jumeirah, right in the middle of one of the most exciting and vibrant areas of the city. Everywhere you look, beautiful vistas await, including stunning views of Palm Jumeirah, Dubai Eye, and so much more. From unmissable experiences to the stunning views, every moment is lit by the beauty of the sun and the sand. Residents also have access to a plethora of amenities such as Outdoor yoga, spa, viewing deck and more.
Price: AED 3.2 Million Onwards
Dubai's real estate sector has once again delivered an array of luxurious residential projects in 2022. Each development offers unique features and amenities that cater to a diverse range of lifestyle and preferences. From the ultra-luxurious Bulgari Lighthouse to the affordable yet magnificent Petalz, there is something for everyone in Dubai's market.
If you are interested in knowing more about these properties or other real estate investment opportunities, contact 3S Brokers today. Our team of experts will be happy to assist you in finding the perfect property that suits your needs and budget.